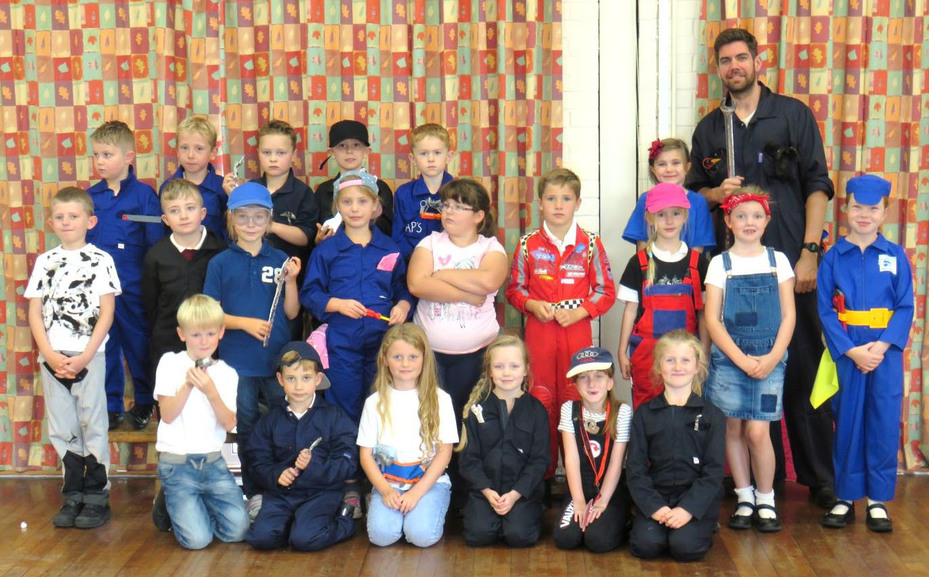 Autumn Term 1
In the Mechanics class this term we have been busy getting to grips with life in the juniors – and we are really getting the hang of it! We really enjoy our brand new classroom and exploring the school – especially the trim trail!
This term our project has been 'Tribal Tales', and we have been finding out all about prehistoric life, from the Stone Age through to the Iron Age Celts. We have created human timelines to show when things happened, and collaborated to make cave paintings to retell what we have done. In our writing we have focussed on our description and recount skills; describing prehistoric creatures and describing a day in the life of a Stone Age version of themselves.
However our real highlight this term has been our terrific trip the Beaumanor Hall to take part in an Iron Age Celt experience day. We had an amazing time and worked hard together to learn about daily Celtic life (the roundhouse was very cool!), Celtic writing – including a very exciting 'Rune Treasure Hunt' and Celtic warrior training. For the Mechanics, the highlight was probably charging across the battlefield to attack the vicious Roman invaders (well…Mr Robinson).
Next term we have some more Scrumdiddlyumptious learning coming up! Watch this space…
Autumn Term 2
Two terms in and the Mechanics are really starting to sink their teeth into Ibstock learning. This term we have been chomping our way through our exciting project 'Scrumdiddlyumptious' (try saying that with a mouthful of marshmellows). This tasty topic was all about food – where it comes from, how our bodies use it as well as the importance of a healthy and balanced diet. In our writing, we served up tasty morsels linked to 'Supertato' – a terrific tale about a super potato (I'm sure you worked that out…), and the children wrote their own adventure stories about Supertato's next great challenge. Additionally, we looked at instruction writing in our topic sessions – culminating in a super smoothie making day where our parents got to (bravely) try our creations…yum! Finally, for desserts, we listened to, read, wrote and performed some entertaining poems about food. CHOCOLATE CAKE! Mmmm…
In maths this term, we have been cooking up a storm with addition and subtraction, as well as practising our 3x tables – go on, test us if you like! The children have enjoyed using a variety of resources to help them in their maths adventures, and have made great progress so far – I can't wait to see what more is to come after Christmas.
I hope you manage to enjoy our cracking carol concert with Year 5, and from all of us Mechanics…Merry Chirstmas!
Homework