Artist of the Month
The artist of the month for June is Paul Klee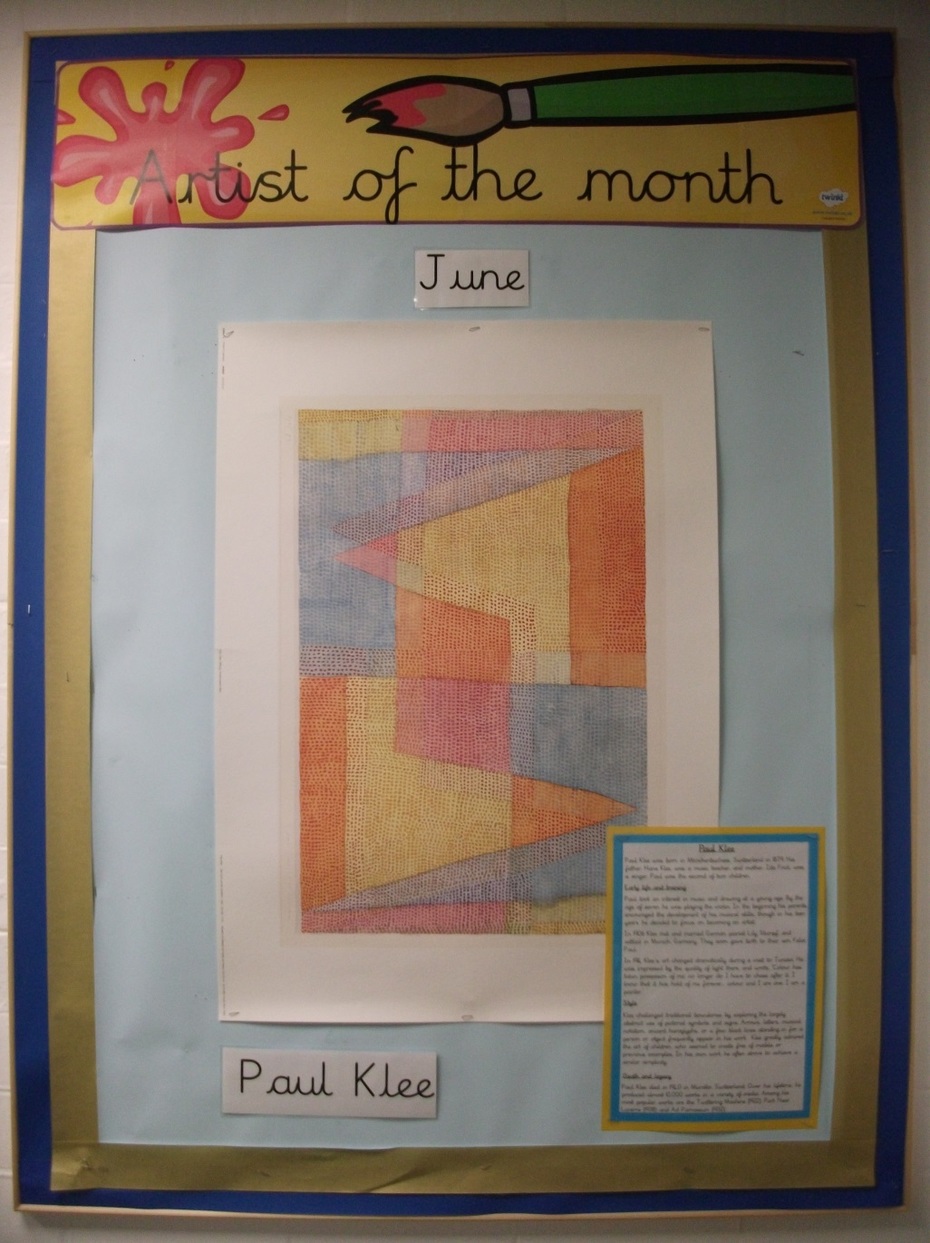 Paul Klee was born in Münchenbuchsee, Switzerland in 1879. His father, Hans Klee, was a music teacher, and mother, Ida Frick, was a singer. Paul was the second of two children.
Early life and training
Paul took an interest in music and drawing at a young age. By the age of seven he was playing the violin. In the beginning his parents encouraged the development of his musical skills, though in his teen years he decided to focus on becoming an artist.
In 1906 Klee met and married German pianist Lily Stumpf, and settled in Munich, Germany. They soon gave birth to their son Felix Paul.
In 1914 Klee's art changed dramatically during a visit to Tunisia. He was impressed by the quality of light there, and wrote, "Colour has taken possession of me; no longer do I have to chase after it, I know that it has hold of me forever... colour and I are one. I am a painter."
Style
Klee challenged traditional boundaries by exploring the largely abstract use of pictorial symbols and signs. Arrows, letters, musical notation, ancient hieroglyphs, or a few black lines standing in for a person or object frequently appear in his work. Klee greatly admired the art of children, who seemed to create free of models or previous examples. In his own work he often strove to achieve a similar simplicity.
Death and legacy
Paul Klee died in 1940 in Muralto, Switzerland. Over his lifetime, he produced almost 10,000 works in a variety of media. Among his most popular works are the Twittering Machine (1922), Park Near Lucerne (1938) and Ad Parnassum (1932).
What else can you find out about Paul Klee?