Panthers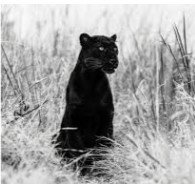 Autumn Term 1
We have had an exciting start to Junior School life with our "Predator" topic! In Science, we have been learning about carnivores, herbivores, and omnivores, and then thinking about the diets of these animals. This culminated in a fascinating trip to Twycross Zoo in October, where we got to see these predators in their natural environment, and learn more about them. We then used this trip to inform our writing project for this half-term; a recount of our zoo visit. We used amazing adjectives as part of "2A sentences", which make our sentences more descriptive. In Maths, we have looked at all things place value, but we also have investigated measure - we measured our height using string, and will then do the same in the Summer term, so we can see how much we have grown in Year 3! We have also been enjoying our learning in French and Art in particular, with us learning some key skills to eventually produce a self-portrait later on in the Autumn term. We've enjoyed our first half-term at Ibstock Junior School, and we are looking forward to our learning in the next half-term, when we look at some earth-shattering goings on...
Autumn Term 2
EARTHQUAKEEEEE! We launched our Autumn 2 topic, "Tremors", with the children walking into the classroom to find it having been decimated by a disastrous earthquake! We have learnt all about the structure of the earth, and that the upmost layer, the crust, is made out of lots of separate tectonic plates which move against and pull away from each other. This causes tremors; one of the most deadly in history occurred at Vesuvius in 79AD. We used this famous volcanic eruption to drive our English learning - we imagined we were orators in the Roman times, warning people about the terrible catastrophe that destroyed Pompeii. We have also designed some fantastic earthquake leaflets, which tell the reader about how to survive these ordeals! In Maths, we have become subtraction experts, with most of us using the number line method to find the difference. This term, we have also become experts at the 3 times tables, and can answer questions about the multiples of three inside five seconds! We have worked really hard and we are all becoming much more settled in and around school. Come back after Christmas to find out some more weird and wonderful goings on!
Homework
Homework to be in by Monday 11 February.