Dwarves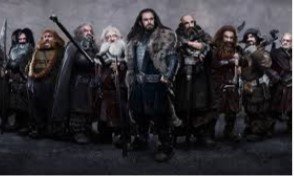 Autumn Term 1
Hi ho! Hi ho! It's off to work we go!
And off to work we certainly have been going in Dwarves class, getting to the beating heart of Year 6 learning very quickly with our first Topic, 'Bloodheart'. This exciting project saw the dwarves learning all about the heart, the lungs, blood vessels and the wider circulatory system. To kick off our learning, we actually dissected hearts – sheep's hearts to be precise – and vastly increased our knowledge and understanding of this very important organ. The dwarves are rapidly becoming future heart surgeons and certainly know their interventricular sulcus from their tricuspid valve…
As well as dissection, we have also made stop-frame animations to show the journey of a red blood cell around the body and made detailed plasticene models of the heart. In P.E. we have been looking at how pulse rates change during exercise and the effects of exercise on the body (and the circulatory system), during Tag Rugby, fitness circuits and team-building games.
Back in the classroom, we have been busy with informative writing, including delightfully gruesome and detailed recounts of our heart dissection and some very informative explanations as to how the heart works. I have been impressed by the variety of vocabulary and sentence types Year 6 are using and it's been a joy to read their work – I hope you have thought so during our recent parent meetings! In maths we have been reinforcing our place value and understanding of number, before moving to calculations with all four operations.
It has been an excellent start to life at the top of the school! Next term we travel back in time…to a world at war…
Mr Robinson
Autumn Term 2
In the Dwarves class, we stepped back in time to the Second World War, and launched ourselves into our new project 'A Child's War'. Centred around the classic story, Goodnight Mr Tom, year 6 explored the reasons behind the outbreak of war in 1939, the experiences of children and other people during the war and events which led to the end of the war in 1945.
This exciting project began with the pupil being 'evacuated' to a small village called Ibstock (really) to be selected by the billeting officers and some local families. The children really enjoyed getting into character and this excitement was carried into their work. Along the way, we have written letters in character as an evacuee, linked to our reading, as well as carrying out independent research into different areas of the Second World War.
The Dwarves worked extremely hard to put on a very informative class assembly to parents and the whole school, sharing information through innovative use of drama, song and ICT skills using PowerPoint. Much of the material and knowledge for this came from our brilliant trip to Beaumanor Hall, where we have to dress in 1940s costume, take a period packed lunch and take part in some exciting activities. These included experiencing an air raid in a real air-raid shelter; sending and decoding secret messages as codebreakers as well as finding our all about rationing and shopping in the middle of the war. The pupils really enjoyed their experience and were ACE throughout!
Merry Christmas to you all from the Dwarves!
Next stop: All about Air Antarctica…
Spring Term 1
There's no business like SNOW business! We certainly needed our Dwarvish beards this term as our topic took us from Pole to Pole to study the extreme environments of the North and South Pole. Welcome to Frozen Kingdom!
We began our learning with a 'simulated flight' to Antarctica with the classroom being turned into the cabin of a rather chilly plane (coats were definitely needed!) and Mr Robinson acting as both pilot and cabin crew. In the event of an emergency nothing would fall from the ceiling, but luckily we 'landed' safely and our journey of discovery could begin.
We studied the location of the poles and uncovered the differences between the two regions – learning that there was no land mass at all at the North Pole – only ocean and ice! We also looked at the extreme temperatures and vowed never to complain about it being cold in Ibstock ever again!
In our writing we took on the role of journalists to study newspaper reports and upon learning about the terrible tragedy of the Titanic, wrote newspaper articles to inform our audiences. Pupils used their imaginations to take on the role of a 1st class passenger to write a gripping diary entry recounting the moments the great liner sank – some sound so realistic they could have been written by actual survivors!
These writing skills continued with our learning about the race to the South Pole, where pupils found out about the incredible hardships encountered by Capt. Scott and Roald Amundsen. Children wrote a gripping diary which re-told the terrible events that the British team faced. These brilliant pieces of writing showcased some incredible writing skills, hitting home the range of emotions felt by Scott and his team.
After half-term we will continue in our frozen kingdom, but focus on the people who make their homes in the most extreme of conditions. Better wrap up warm
Homework
Homework to be in by 1st April