Autumn Term 1
In Donaldson we started off our year with the topic of "Burps, Bottoms and Bile". Kicking it off by using plaque disclosure tablets in class and brushing our teeth (NOT FOR THE FAINT HEARTED). Independently, the children then wrote instructions on how to brush your teeth – ASK THEM AT HOME! We then delved deep into our topic by looking at the digestive system as well as the impacts of several famous scientists on the world of medical science. This culminated in a biography of biologist, Edward Jenner.
We have also been exceptionally lucky to experience some music experimenting with rhythm and learning about a new faith – Sikhism. In maths we have been working on our place value and moved onto addition and subtraction.
On theme day we dressed up as our favourite characters from Julia Donaldson's books. We also wrote a letter to the author telling her that we named our class after her – we're still waiting on a reply!
Homework
Homework due on 17th December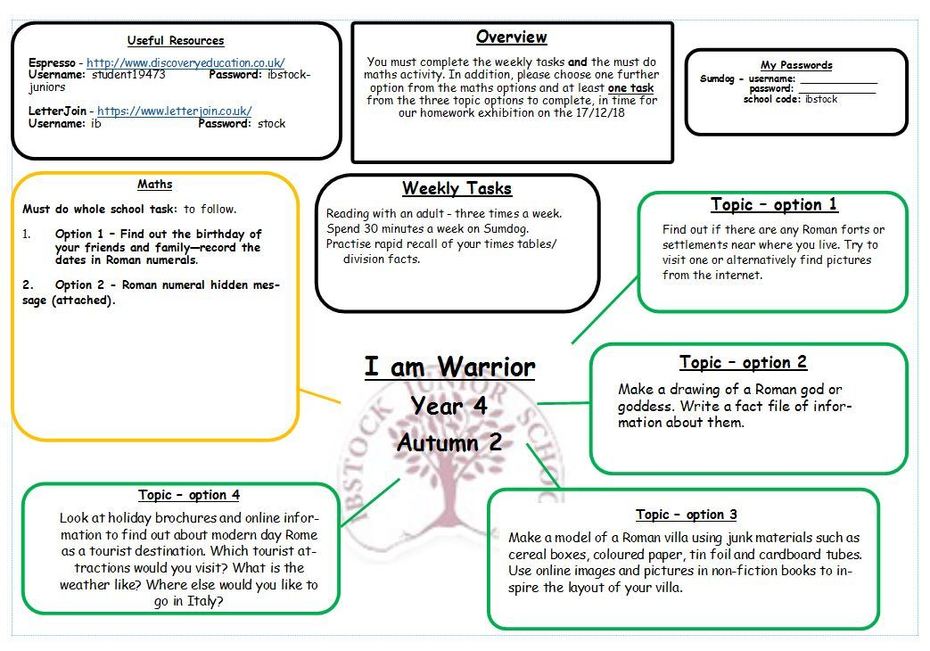 If you choose to present your homework using a computer, you can email it to us at y4o@ibstock.leics.sch.uk. Please put your class and name as the subject.