Westerners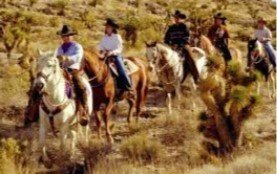 Autumn Term 1
What a fantastic first half-term the Westerners class have had!
This half-term the Westerners have enjoyed exploring the topic of Stargazing. They have created mnemonics to help them remember the order of the planets from the Sun and studied the movements of the bodies in our Solar System. They have explored categorising the planets by their weight and mass and researched the different bodies of the Solar System. We carried out an experiment to find out how craters are formed and investigated the force of gravity within the Solar System. The Westerners particularly enjoyed the trip to the National Space Centre and experiencing the 4D show in the planetarium.
In English, we have studied author Anthony Horrowitz and read Stormbreaker (adventure) and I Know What You Did Last Wednesday (mystery). The Westerners created some fantastic pieces of writing linked to Stormbreaker – instructions on how to become a spy and a recount letter to MI6 telling them of their findings at Sayle Enterprises. The favourite piece of writing was based on 'It's not a planet, it's our home!' They created some very emotional diary entries which really moved the reader and made them question the ethics behind some aspects of space exploration. We have recently moved on to looking at newspaper reports and the class came up with some very clever and funny headlines based on the murders in 'I know what you did last Wednesday'
In Maths, the Westerners have focused on developing their skills in place value, being confident with adding numbers up to six digits and subtracting using a number line and column subtraction. The class have particularly enjoyed learning times tables through games such as Popcorn and learning key facts through the Weakest Link and Who Wants to be a Millionaire.
Autumn Term 2
Another busy half term in Year 5! This time, our topic was Paupers, Princes and Pestilence and we learned about many different aspects of medieval life and history. We enjoyed a brilliant trip to Tamworth Castle, where we looked around and imagined what it would have been like to live there, and also learned some Tudor Dancing. They made us work very hard as we pretended to be servants to a Tudor lady – we had to sweep, clean, polish silverware, set a fire, lay the tables, conduct a salt ceremony and many more difficult tasks. All while remembering to bow or curtsey, only speak when spoken to, and show the correct deference to our betters!
We looked in detail at the life of Henry VIII, studied the Black Death, and investigated what really went on at the Battle of Bosworth Field.
In English we focused on writing to entertain. We did some work to follow up on our Macbeth play: character descriptions, word art and poetry. Then we looked at the features of a playscript and had a go at presenting our own.
Maths was based around multiplication and division, looking at the operations and also applying them to areas such as factors.
Preparation for Christmas was hard work, but a lot of fun. We were super-proud of our performance and were glad so many of you were able to come and see it. Just after that we said 'so long' to Mrs Craig as she left to have her baby, and welcomed the fantastic Miss Bowers into our Year 5 team in time to start our next exciting year.
Homework
Homework to be in by 11th February.