Elves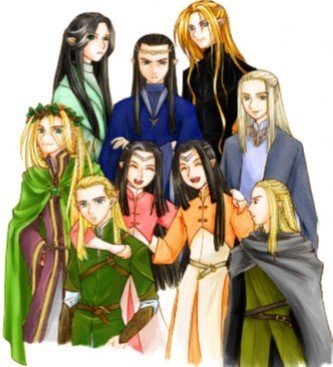 Autumn Term 1
What a busy half term! The children have had a wonderful beginning to year 6, showing determination and resilience to trying new experiences and striving towards their goals. We began the year with a gruesome dissection of a sheep's heart. The children's faces were a picture! This gave us a greater understanding of the different components and functions of a human heart. We then made plastercine models, which were used to create stop frame animation videos showing the journey of the blood. In English, we have used these experiences to write exciting information texts, both a recount and an explanation text. Within our Maths lessons, we have been consolidating our 4 written methods and working on our fluency when applying multiplication and division facts. This half term has definitely been a whirl wind of exciting events and activities, we even fitted in making pizzas!
Autumn Term 2
What a long, but brilliant half term! The children in the Elve's class have been learning the ins and outs of the Second World War. As an immersion activity, we evacuated the children from their classrooms, met a billeting officer, who then sent the children to various people's homes. From this exciting experience, the children wrote letters home (inspired by our class book Goodnight Mr Tom) from the view of an evacuee. The children got the chance to write a fictional piece of writing and use their imagination. Within English, we have also written a rags to riches tale and a recount of our wonderful trip to Beaumanor Hall that was linked to our topic. During Maths, the children have been learning about fractions, whilst continuing to improve their arithmetic skills. The fraction work has been challenging but fun and they have tackled many difficult problems along the way.
In November, our class had the opportunity to perform a book about making mistakes in a whole school assembly - which the parents of our children were also invited to. The children focused on expressing the message of having a growth mind-set and how mistakes are an opportunity to improve and develop. This was a success and was a nice opportunity for the children to speak in front of their peers.
I look forward to seeing what an exciting spring term lies ahead!
Merry Christmas!
Spring Term 1
2019 has started with a bang! The children have been learning all about the polar regions and explorers who have visited. Throughout this half term, we have looked in great detail at what life was like on the Titanic and the tragic event that occurred. The children wrote a newspaper report about the disaster. Following on from this, we have been learning about Robert Falcon Scott - a British explorer who tried to be the first to reach the South Pole but was pipped to the post by Amundsen (a Norwegian explorer). The children have began writing a diary, inspired by Scott's adventure. This, they have thoroughly enjoyed!
In maths, the children are still working hard to master their arithmetic knowledge but now focusing more on problem solving. The children have enjoyed tackling different questions and drawing on their prior knowledge to help them with this.
To top off a fun packed half term, the children have been learning (during PE) parkour. A new and exciting skill!
Next half term, we will be carrying on with our topic 'A Frozen Kingdom,' looking in depth at climate change and the sort of wildlife that is brave enough to live in such a remote place.
Spring Term 2
What a busy term we have had! The children have continued their learning about the Frozen Kingdoms (Arctic and Antarctica) and becoming more familiar about the Polar regions and the brave explorers, who battled their treacherous terrains.
Our writing this half term was focused around entertaining the reader. We wrote diary entries in the voice of Robert Falcon Scott. The children worked hard to make it authentic and believable for the reader, focusing on the difficulties that Scott and his companions had to face: frost bite, hypothermia, starvation and blizzards. The children thoroughly enjoyed this unit of work.
In maths, we have focused largely on problem solving. The children have worked hard to unpick and solve challenging tasks independently, in groups and as a class. The children have made lots of progress and are becoming strong mathematicians.
The children deserve a well-earner break to come back fresh for the summer term. Happy Easter!
Spring Term 1
Homework
Homework to be in by