Pixar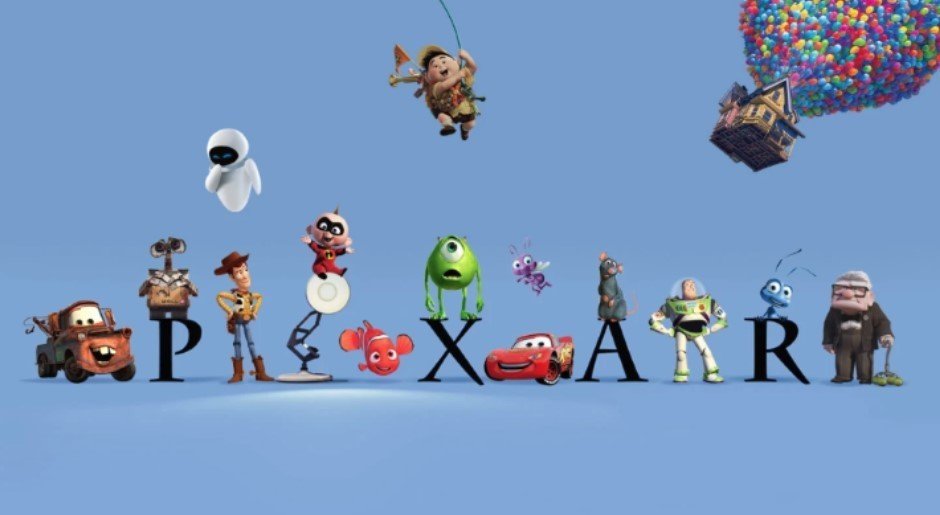 Mr Hinsley and Mrs Smith welcome you to the Pixar class page!
Autumn Term 1 - "Gods and Mortals"
Year 3 have really hit the ground running this half-term!
In maths, we have been looking at all things place value - the children have demonstrated their mastery by being able to partition and recombine numbers, as well as ordering and comparing numbers with up to four digits. We are looking forward to applying our skills when we tackle addition after half-term.
In English, we started with a back-to-basics look at word classes. We then put this to good use as we wrote a compelling myth, inspired by our Ancient Greece topic. In a fun twist, our class myth, "Daniel and the Devil Dog", a brave 12-year-old tackled a three-headed monster in New York City! We have also started to look at the VIPERS skills in reading, and we will be exercising these skills more frequently after the half-term break.
Our history-driven topic, "Gods and Mortals", has been super fun. Mr Hinsley's favourite subject is history, and we've enjoyed learning about Ancient Greece. We've learnt about the gods - for example, did you know the Greeks believed that Poseidon could cause tsunamis with his trident when he was angry?! We've looked at how the Greeks contributed to the world we live in today by comparing Athenian democracy with the type of government in modern-day Great Britain. Finally, we looked at what made Alexander so great... we were astonished to discover that Alexander the Great fought against elephants in India during his conquests! We even used our historical enquiry skills to deduce why we can't be exactly sure as to why he died at a very young age.
Autumn Term 2 - "Predator"
Homework
Children must complete the maths activity and one of the topic options by Friday 14th December, 2019.
Please also ensure your child spends 30 minutes a week on Sumdog, and reads to an adult three times each week.

Knowledge Organiser
Autumn 2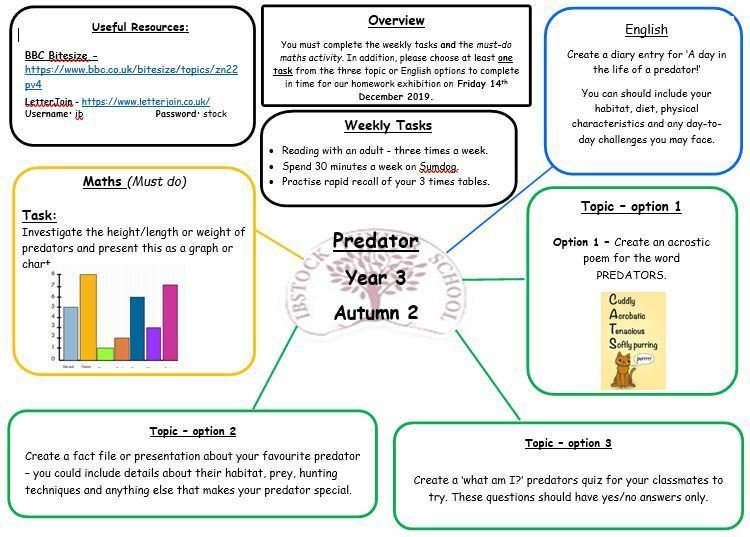 Autumn 1