Hobbits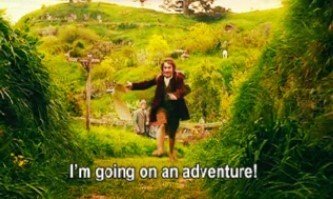 Autumn 1
We've had a fantastic start to Year 6 in the Hobbits. We kicked off our Blood Heart topic by dissecting sheep hearts. Although a little gruesome, it was incredibly interesting and helped us to learn about the structure of the heart in a 'hands on' way. We learned about the route of the blood, what components blood is made up of and how to keep the heart healthy. To finish the topic, we made a tasty pizza, making sure that all of the food groups were included in the correct proportions. In PE we have tried to improve our fitness levels by doing circuit training. We practised taking our heart rates and produce line graphs to show how our pulse changes during different activities as the demand for oxygen changes.
Our topic has inspired much of our writing this half term. The school focus was writing to inform, so we began by recounting our dissection experience. Some pieces were so effective at informing the reader that audience members felt squeamish when they read them! After that, we wrote explanations for the circulatory system. A particular strength of these was how well we used technical vocabulary in our writing.
In maths, we have been practising rounding and calculating with negative numbers along with covering other aspects of number and place value. Just before half term, we started to practise using more formal written methods so that we can be quicker at working out calculations. We will continue with this at the start of next half term too.
Autumn Term 2
It's been another great half term. We got stuck in straight away to our new topic 'A Child's War' by getting evacuated! By doing this, we got a better idea of how it would've felt to be a child in that situation.
Another highlight was our trip to Beaumanor Hall. Again we were in role as evacuees but we also experienced rationing, codebreaking and an air raid. We reached the safety of the cellar just in time and kept our spirits up by singing some war-time classics like 'Run Rabbit'.
Our writing has been influenced by our topic and, in particular, our class story this half term 'Goodnight Mister Tom'. We have written some touching informal letters in role as evacuees and characters from the story.
In maths, we have been practising using written calculation methods more accurately and efficiently and have been working with fractions.
Spring Term 1
Our topic for the whole of the Spring Term is Frozen Kingdom and, so far, we have: looked at the geography of the Polar Regions (and some of the differences between the Arctic and Antarctica); researched the tragic sinking of the Titanic; and found out what happened during the Race to the South Pole between Scott and Amundsen.
Inspired by our topic work, we have written some brilliant newspaper reports based on the sinking of the Titanic. We have also looked at the features of diary entries and will be producing one of our own on our return to school in role as Robert Falcon Scott himself.
In maths, we have spent some time revising measures (particularly metric ones) and how to convert between them. Alongside this, we have been recapping various mental arithmetic problems at different points in the school day to keep these fresh in our minds. We are doing incredibly well with these and are becoming increasingly accurate at solving them.
Finally, we enjoyed a visit from Young Shakespeare Company this half-term who performed A Midsummer Night's Dream for us. We all took part, either playing roles ourselves or creating special sound effects. There were some extremely funny parts!
The Hobbits began the half-term by writing diary entries in role as Robert Falcon Scott. These were particularly effective in expressing the emotions of the expedition team and the disappointment they experienced when they discovered that they had been beaten to the South Pole.
Spring Term 2
More recently, we wrote short stories based on the futuristic animation Hoverbike. These were very entertaining! For this, we all started with the same beginning for the story but then planned and wrote our own middles and endings.
Finally, we looked at the poem City Jungle by Pie Corbett. Using this as inspiration, we started to create our own poems using personification based on the theme, the School at Midnight. Although we didn't finish these before Easter, they are looking pretty good so far.
Everyone is working hard in their maths groups and problem solving and reasoning skills have been a real focus.
During the final week, we visited the Warning Zone where we discovered how to keep ourselves safe in a variety of potentially dangerous situations, including internet safety. We had a great day and learned lots!
Summer Term 1
Last half-term flew by! It was a really short one, but extremely busy. The first couple of weeks we worked hard to revise for the SATs tests. During SATs week itself, we worked tremendously hard. During the afternoons – which were fortunately dry and sunny – we often went out and had additional PE lessons. Before we knew it, it was Friday and the tests were over. To celebrate, we watched a film and ate delicious ice cream on the field. The final week saw many of us Year 6s venture to PGL Winmarleigh Hall in Lancashire. We had an amazing time and many of us conquered our fears or beat individual targets. Fortunately, the dry spell continued – unless you happened to fall in the lake during canoeing or raft building that is!
Homework
Homework to be in by