Dahl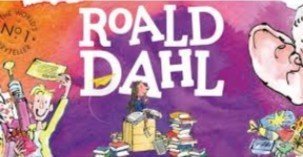 Autumn Term 1
What an exciting first half-term Dahl class enjoyed together! In the first few days we completed many getting to know each other and team building activities; these really helped us to bond as a class. One of the most enjoyable activities was creating our very own dream jar. As a class we took turns to add glitter, paint, water and cotton wool to a jar and stirred it carefully. As we added each ingredient, we each made two wishes that we hope will come true during our time together in Year 4. The children have written their dreams down so we will revisit and reflect on them at the end of the year. Our class made an extremely impressive effort on class dress up day, the costumes and ideas were fantastic, thank you to parents for your support.
Our topic this half term was Burps, Bottoms and Bile, where the children learned all about the digestive system. As you can imagine some of our experiments this half term have been rather messy. We began by cleaning our teeth in class, then chewing a plaque disclosing tablet to reveal how good a job we had done. Investigating the effect of sugary drinks on tooth enamel by placing egg shells in assorted drinks and leaving them for a week provided us with some enlightening and rather stinky evidence. Finally, we created a model of the digestive system and modelled the journey of the food through the entire system from the beginning in the mouth, to the very end…
After such a positive start to the year, I look forward to the next half term with Dahl class, during which we will learning all about the Romans in our topic and putting on a performance which I hope you all enjoy.
Mrs Collishaw
Autumn Term 2
Autumn two, has been a particularly long half-term but in Year 4 we are grateful as we have had such a lot to cram in. Our topic this half –term has been I am Warrior, which focuses on The Romans, however this has needed to wait patiently in the wings whilst we got down to the serious business of putting on a performance! Putting on a performance is a massive task, one which I am used to from putting on the Year 6 production for the last four years, however I have never directed children of this age before or this early into the academic year before. Year 4 not only rose to the challenge but absolutely exceeded my expectations. I'm sure all of you who saw Zoom! will agree that the children created an entertaining show which featured superb acting , wonderful singing and technical skills worthy of the West End. Whilst it was a lot of hard work it was a wonderful, collaborative experience, which helped us bond as a year group and provided a wonderful opportunity for us to showcase our talents to you also, thank you for your support in making this happen.
Alongside the performance we have been learning formal methods for addition, subtraction, multiplication and division. In English, we have worked on developing our vocabulary and sentence level work in order to describe settings from ' Where the Poppies Now Grow' and 'The Christmas Truce', books that focus on the First World War as 2018 marked 100 years since the end of WWI. As well as learning about this in a wider, social and historic context, children have shared their own connections to this important period of our history.
Rest assured by the time you read this, the Romans will have received the attention they deserve and I look forward to meeting with you all early next year to discuss our 2019 residential trip.
Mrs Collishaw
Spring Term 1
Spring 1 often strikes me as a strange name for this half-term, icy, cold January often seems very far removed from Spring. However, working with Dahl class this half- term has made me reconsider, maybe the terminology is like the homophones we have been learning about in our spellings? Maybe 'spring 'refers to the definition of the word which means to jump or spring forward; this definitely could be applied to Dahl class's progress! We have been focusing on fractions in maths and the children are able to use their excellent understanding of fractions to make connections and recognise the relationship between fractions, decimals and for some children percentages also, I have been so impressed with them. In English, we have written letters of complaint to persuade by focusing on the negative experiences and service we have imagined. We have then transformed all of our negative points into positives by creating an advertisement for the service/experience/resort we initially complained about. Apologies to any of our parents that may have received strongly worded complaints about bedtimes etc. whilst this unit was being taught.
Our topic this half-term has been Potions and it has provided us with excellent opportunities for literally hands on experiments, investigating the three states of matter. Our upcoming class assembly will feature our learning from this topic in an interactive way, so hopefully some of you parents will volunteer to take part. Dahl class has been very lucky to have a teaching student, Miss Lucy Lloyd working in our class this half term. Practical experience within a school is essential for all future teachers. Miss Lloyd has worked closely alongside myself and has provided Dahl class children with challenging, engaging lessons that have contributed to our learning this half-term. Dahl class want to thank her and wish her every success in the future.
Finally, in preparation for next term's topic, Blue Abyss, Year 4 enjoyed our first trip of the academic year, to the Sealife Centre, Birmingham. Whilst there will be more information to follow, for now, can I just say it all went swimmingly!
Mrs Collishaw
Spring Term 2
Having already launched our Blue Abyss topic with our visit to the Sealife Centre at the end of Spring term 1, Dahl class were ready to hit the ground running after half-term. Our science focus during this topic has seen us learn about food chains and the different roles of animals within a food chain or web and the adaptations that certain animals have that help them survive with in their habitat. The children have then used this knowledge to create their own sea monster, considering its adaptations (which made it a successful predator) but perhaps more importantly its weaknesses as this was the creature they wrote about in their defeating the monster tale. The children were able to create suspense and a sense of danger within their stories, which is a difficult skill- I'm not ashamed to admit that some of their stories were genuinely scary and had me on the edge of my seat!
In maths we have studied measure and shape as our main topics but have continued to dip into fractions, to keep this fresh and to practise our methods for the four operations. Having taught Year 6 previously, I am continually proud of and in awe of the level of understanding and the ability to articulate this understanding that the children of Dahl class exhibit, a message I relayed to many parents at parent's evening last month.
Two exciting events took place this half- term but both were linked to our former topic of potions, which focused on states of matter. The first event was Dahl class assembly and it was wonderful to see so many of you parents there, we really do appreciate your support. The children were able to showcase their learning using the format of a TV show. Again, the children made me and I'm sure you as parents very proud, they were calm, clear and professional in their delivery, more importantly they had a lot of fun whilst learning. ACE!
The second event was our visit to ICC, where we completed a carousel of experiments, which the ICC science department planned and delivered for us. Dahl class were visibly excited at being in a real life science lab with high stools and gas taps and Bunsen burners and microscopes! The ICC teachers were very impressed with the children of Dahl class and their understanding of states of matter, with one of the teacher's asking if one of our student's was a Year eleven in disguise!!
My next update on here will be after our residential, this year is flying by- I am enjoying this class so much, I don't want it to go too soon.
Mrs Collishaw
Summer Term 1
Summer term one flew by, being only just over four weeks long but we really managed to make every second count. Our topic this term was Playlist, a topic combining the Year 4 science National Curriculum objectives for sound; alongside musical appreciation. Queens' Bohemian Rhapsody was used to launch our topic and the children tried singing the different vocal parts, playing air guitar and basically rocking out. During this topic we have learned what sound is and how it travels to our ears. We have used string telephones to help us understand how sound travels through different mediums, learning that it travels most quickly though solids. The children have enjoyed composing their own music using an online programme and there may be some future DJs or music producers amongst us!
The highlight of Summer 1 was our residential visit to Ilam Hall in Derbyshire. The whole experience was a great success, seeing the highest ever percentage of the Year group attending. The scenery and views from our accommodation were absolutely stunning. The weather was glorious throughout our visit and the walk to the stepping stones at Dovedale was something the children I'm sure will always remember. The walk was challenging but none of our children complained and they all thoroughly enjoyed being outside in the fresh air for most of the day. Not that the fresh air tired the children out but eventually everyone was fast asleep, ready to start again bright and early the next morning. The residential was a great opportunity for the children to work on their resilience and independence in preparation for the move to Year 5.
Mrs. Collishaw
Homework
Homework to be in by
If you choose to present your homework using a computer, you can email it to us at y4o@ibstock.leics.sch.uk. Please put your class and name as the subject.
Please click here to download the Year 4 Ilam Hall YHO Presentation.