Pan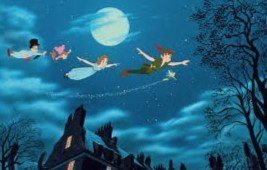 Ilam Hall Residential May 2020
Click here to see the presentation from the meeting
Autumn Term 1
Welcome to the Pan Class Whistle Stop Tour of Autumn 1! On this tour we are going to visit: maths, English, topic and PE. Please buckle up and enjoy the trip.
To start off with, we look at maths. Autumn 1 usually consists of refreshing our skills and knowledge on place value and how our number system works. This term was no different and the children have impressed us teachers by their solid understanding of our mathematical system.
Stop 2 on this tour is writing. For this term, we focused on writing to inform and produced instructional texts on how to brush teeth. This was largely inspired by our topic work involving disclosure tablets, brushing teeth and investigating the effects that different liquids have on our teeth over time. Needless to say, the children should all be confident at scrubbing their teeth.
Next up, we have the Topic stop. Topic was all about 'Burps, Bottoms and Bile', which was not as vile as you may think. We learnt about the digestive system through modelling its process and explored the different ways we can keep our digestive system ( and body ) healthy.
Finally, we finish our tour at PE. This term we focused on tag rugby, which was rather fitting considering the fact that the greatest sporting event was happening – The Rugby World Cup! But it hasn't all just been about that. Through gymnastics we have learnt how to prepare our body for physical activity using mobility exercises as warm-ups and yoga poses for cool-downs, with some fantastic gymnastic shapes, balances and rolls in between.
We hope you have enjoyed this action-packed trip. Join us again near Christmas for another tour through the Roman era, Remembrance Day and Dance!
Homework
Homework to be in by Monday 16th December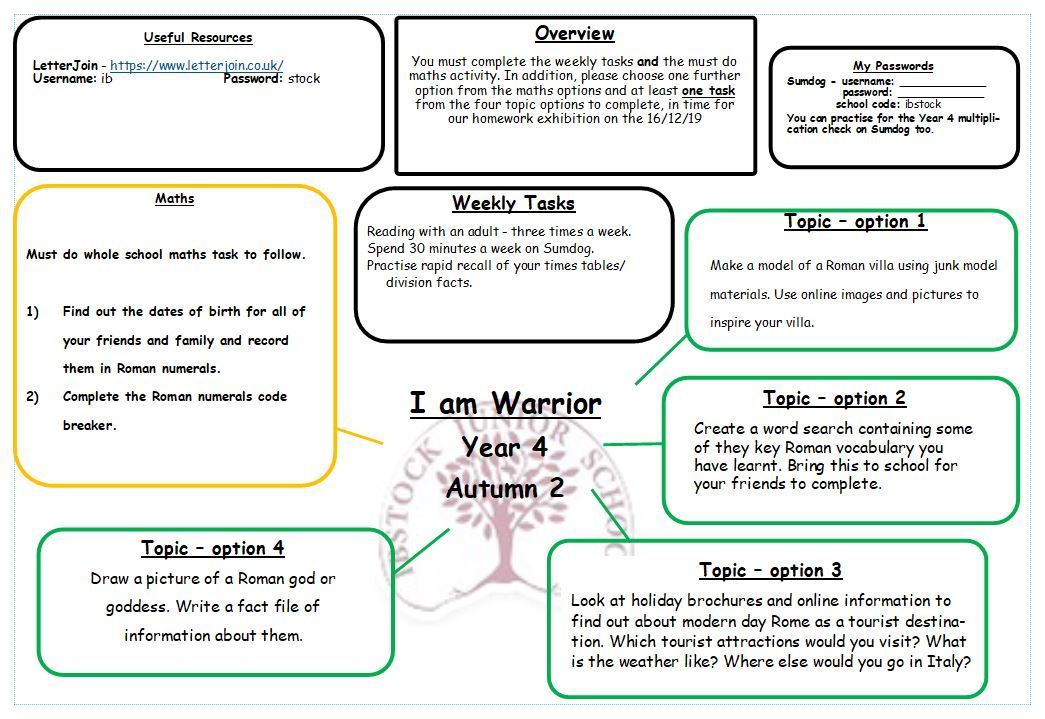 Knowledge Organiser
Autumn 2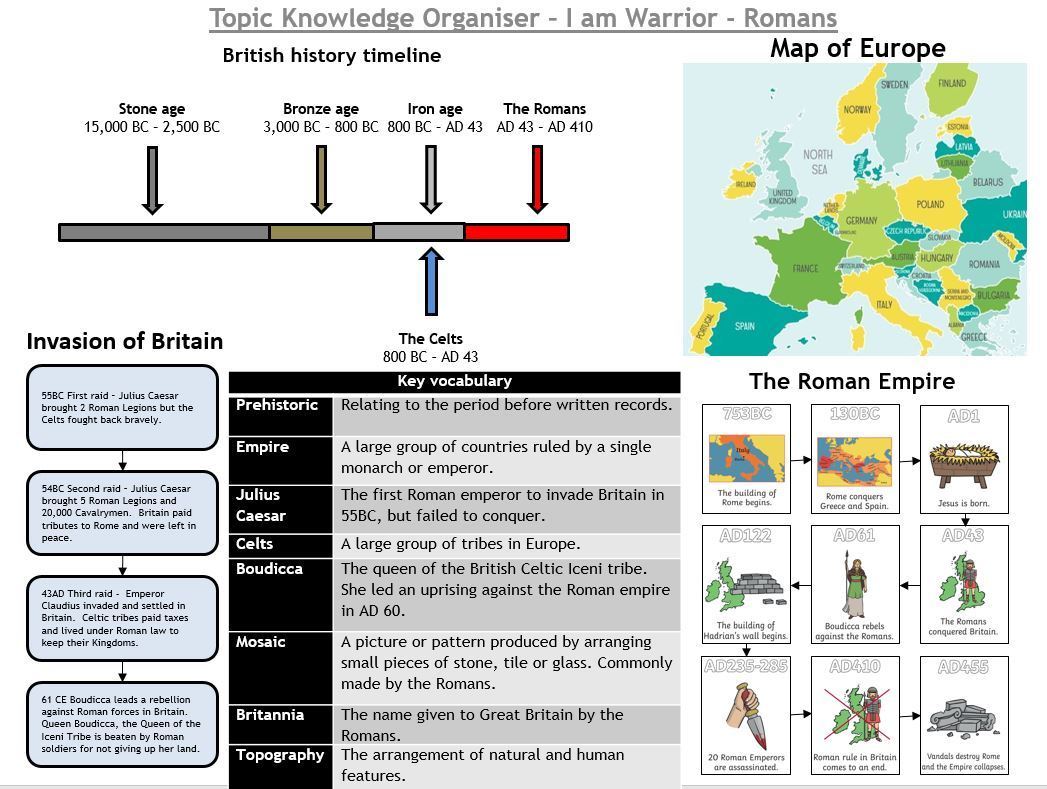 Autumn 1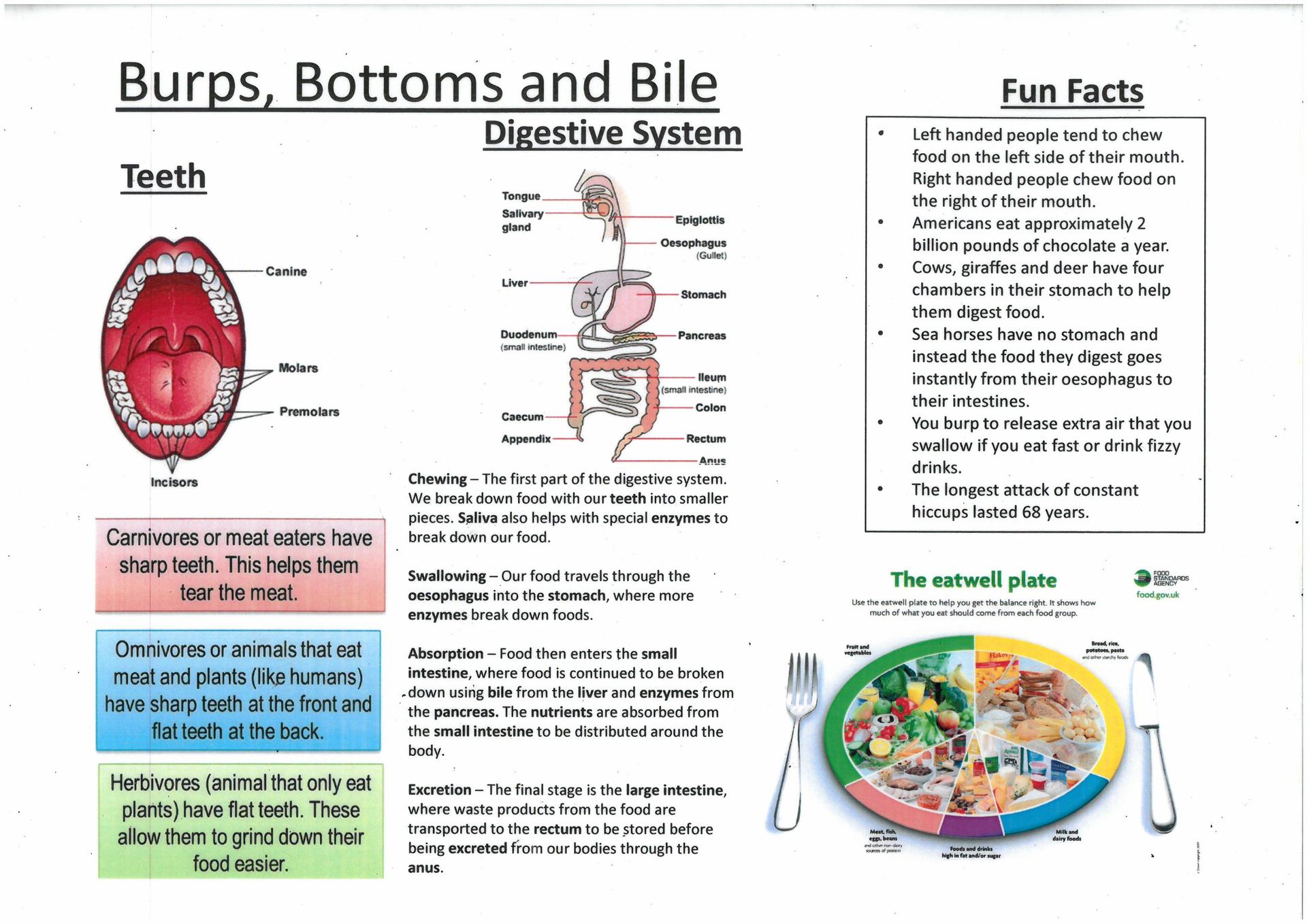 If you choose to present your homework using a computer, you can email it to us at y4o@ibstock.leics.sch.uk. Please put your class and name as the subject.