Pirates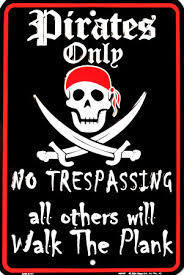 Autumn Term 1
Well, what a fantastic start we have had to year 5 in Pirates class! Our first topic was Stargazing and we kicked off with a visit to the Space Centre in Leicester. We thoroughly enjoyed the trip, exploring the different zones to learn about the Universe and then seeing a real rocket up close. We couldn't believe the size of it – absolutely humungous! This proved to be a great way to begin our class learning where we found out about just how big Space is, learned the order of the planets and their relative sizes and masses, explored how the phases of the moon work, how craters are formed and looked at the surfaces of the planets.
We were very lucky to have another trip this half term, where we went to Loughborough University to watch the finals of the School Games. We watched wheelchair tennis (we thought this was really impressive – they were fast!), cricket, track events, javelin and high jump. We met some of the winners and also had a go in an activity zone where we got to experience some of these events for ourselves. It was a fantastic day out! Bravely, we then put on an assembly with the Westerners where we reported back about the Games to the rest of the school.
In English, we found out about life on the International Space Station and wrote a report about what that would be like. We're all experts on space toilets now! We also watched a video about the first monkey to go to space, which made us wonder about what it would have been like for him if he came back to the Earth 65 years later. We wrote some really emotional diary entries about the possible thoughts and feelings he would have on his return. To finish off the half-term, we had a visit from the Young Shakespeare Company who put on an amazing performance of Macbeth ready to start our next block of learning.
In maths we have been furthering our knowledge of place value, with some of us looking at numbers into the millions and beyond. We've then been using that information to help us become more confident with our written and mental methods of adding and subtracting. We have also been trying out a lot more reasoning activities where we have had to explain our thinking, look for mistakes other people might have made and explain how these could have happened.
We've had a great half term and are looking forward to continuing our learning.
Autumn Term 2
Another busy half term in Year 5! This time, our topic was Paupers, Princes and Pestilence and we learned about many different aspects of medieval life and history. We enjoyed a brilliant trip to Tamworth Castle, where we looked around and imagined what it would have been like to live there, and also learned some Tudor Dancing. They made us work very hard as we pretended to be servants to a Tudor lady – we had to sweep, clean, polish silverware, set a fire, lay the tables, conduct a salt ceremony and many more difficult tasks. All while remembering to bow or curtsey, only speak when spoken to, and show the correct deference to our betters!
We looked in detail at the life of Henry VIII, studied the Black Death, and investigated what really went on at the Battle of Bosworth Field.
In English we focused on writing to entertain. We did some work to follow up on our Macbeth play: character descriptions, word art and poetry. Then we looked at the features of a playscript and had a go at presenting our own.
Maths was based around multiplication and division, looking at the operations and also applying them to areas such as factors.
Preparation for Christmas was hard work, but a lot of fun. We were super-proud of our performance and were glad so many of you were able to come and see it. Just after that we said 'so long' to Mrs Craig as she left to have her baby, and welcomed the fantastic Miss Bowers into our Year 5 team in time to start our next exciting year.
Spring Term 1
This half term, we have been learning all about Pharaohs and what a lot we have discovered! We started with our topic launch day where we explored a replica of Tutankhamun's tomb (including canopic jars of innards), found out about Ancient Egyptian artefacts and wrapped each other up as mummies – great fun, even if we did have to finish the day clearing up all of the toilet paper! We also learned about the many Egyptian gods, the symbolism that was woven through all of their art, and imagined what a day in the life of a typical Egyptian was like.
In English, we looked at writing to persuade and created some fantastic holiday brochures full of amazing vocabulary. We then experienced a lesson where our teachers behaved in an appalling fashion: they were eating chocolate, reading magazines and filing their nails while trying to teach us degree-level science! It turned out to be a set-up so that we could write letters of complaint to Mr Lewin. They were excellent, letters that used many persuasive devices – but fortunately Mr Lewin had been in on the trick all along so nobody got into trouble!
Maths lessons this half term have focussed on fractions and decimals. We began by investigating exactly what a fraction is, using cakes to investigate the notion of 'fairness' and to work out whether 'a half' is always the same. Our reasoning and problem-solving skills were really put to the test as we explained the thinking behind our answers.
We're moving on to Alchemy Island next half term – and we can't wait!
Spring Term 2
This half term, we have become scientists! We started our adventure with a visit from an alchemist who set us a series of challenges that, once completed, led to the discovery of gold! We've had to learn about 6-digit co-ordinate mapping, the properties of materials, and how to conduct a fair, scientific investigation. We've then used these scientific skills to discover reversible and irreversible changes, how different variables affect the making of a saturated solution and seen a fountain of gold! Additionally, we have used our imaginations to design our own portals, composed a piece of music that we thought we might hear as we travelled through the portal, and then written a story about our escapades on the other side.
Maths has focused on the relationships between decimals, fractions and percentages, and honing our reasoning skills.
In PE, we have found our way around school and its grounds in a different way, by learning how to accurately read maps and follow orienteering markers. Some of us went to Donisthorpe Woods to participate in a (rather muddy) inter-school orienteering competition. Everybody had a great time, and no-one got lost!
We are excited to begin our next topic after Easter.
Summer Term 1
Homework
Homework to be in by 8th July