Potter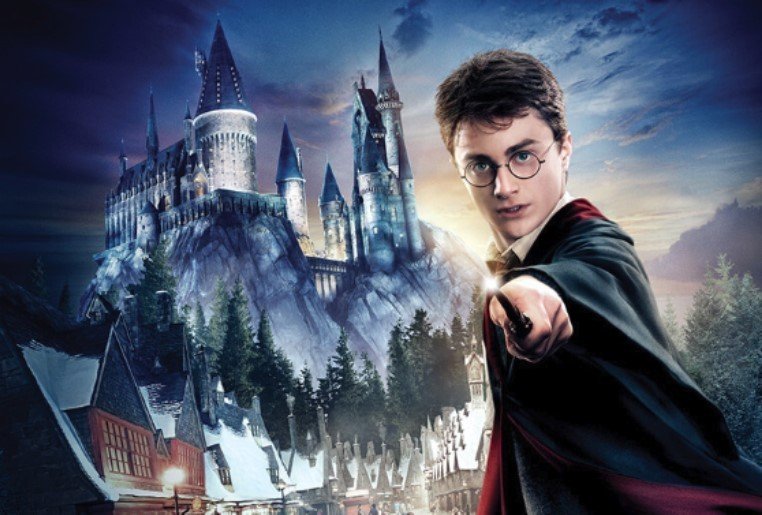 Ilam Hall Residential
Click here to see the presentation from the meeting
Autumn Term 1
In Potter we have been looking at our topic 'Burps, bottoms and bile'. We have been working scientifically and conducting a number of investigations. We have created our own digestive system model by using stockings, left egg shells in a variety of different liquids to see what impact they might have on our teeth and tested the type of teeth we use for different foods.
In maths we have been testing our place value knowledge and in English we have been writing to inform. As a part of this the children have researched how to brush their teeth effectively and consequently written a set of instructions for this. Ask them about this at home!
Autumn Term 2
This term we have been looking at our new topic, "I am warrior!" The children have been learning about key characters in Roman history, everyday life as both a Roman child and a gladiator as well as comparing modern England and Italy to'day. The children have had the opportunity to create several pieces of art and design this term, ask your children about their mosaics, Roman coins and, 'delicious' bread. The children have been especially engaged in this topic and hopefully they continue their enthusiasm into our topic after Christmas, "Blue Abyss".
In maths the children have been working very hard on their ability to do addition and subtraction in compact methods. As a part of their English work, the children have been describing scenes and settings using excellent imagery and powerful vocabulary throughout their work.
Despite this being a long term, the children have worked really hard and kept their enthusiasm and concentration up throughout. Well done Potter class and I look forward to seeing you after the break!
Spring Term 1
This term our topic has been Blue Abyss. The children started our topic with a live drawing session of fresh fish. This was swiftly followed by a trip to the Sea life centre! The children thoroughly enjoyed themselves as well as making all the staff proud with their outstanding behaviour. From this topic, the children have learned about our oceans, habitats, food webs, created sea monsters and discussed the threats to our marine environments.
In English, we have been writing to persuade. The children have produced some excellent letters of complaint about their 'dreadful' experience at the 'Ocean-life centre'. After that, the children wrote an advertisement leaflet. For maths, the children have worked really hard at multiplication and division perfecting their formal written methods.
The children also helped produce their own script for their 'Play in a day'. The children performed their script after collaborating fantastically during the day. They made all of us in Year 4 incredibly proud, and a huge thank you to all those adults who attended the evening performance!
Please read this letter from Mr Colver. Sadly, Mr Colver is unable to contact pupils, as he is working from home. Another member of staff will contact pupils in Potter class.
Homework
Homework to be in by Wednesday 1st April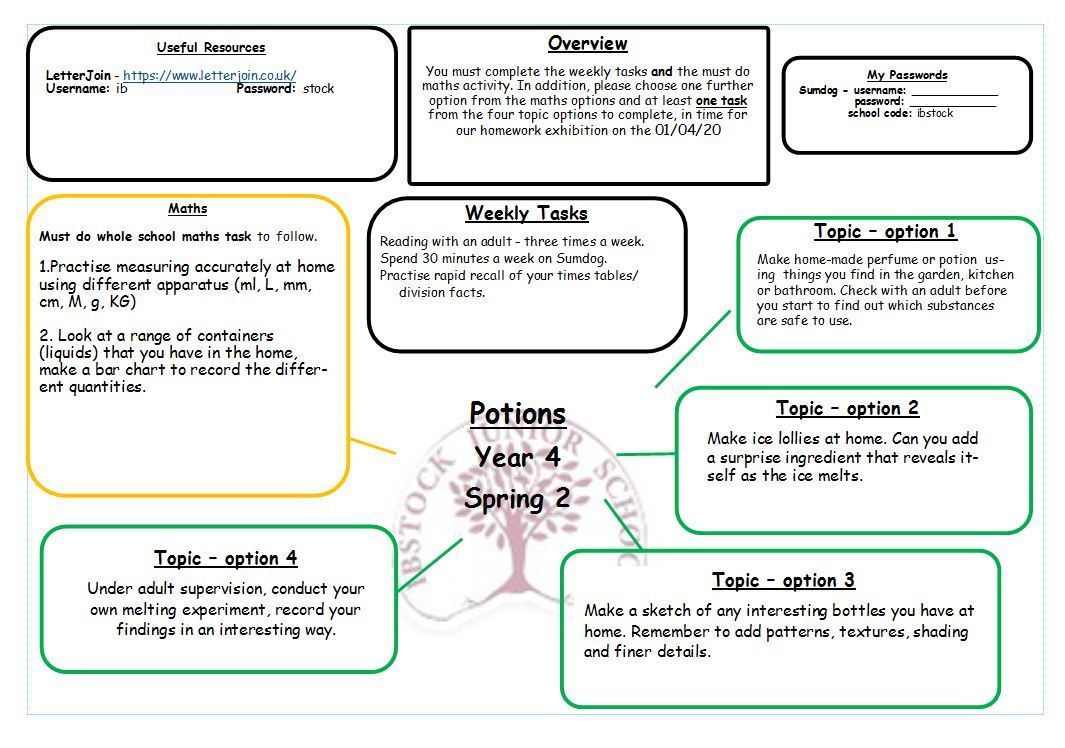 Knowledge Organiser

Spring 2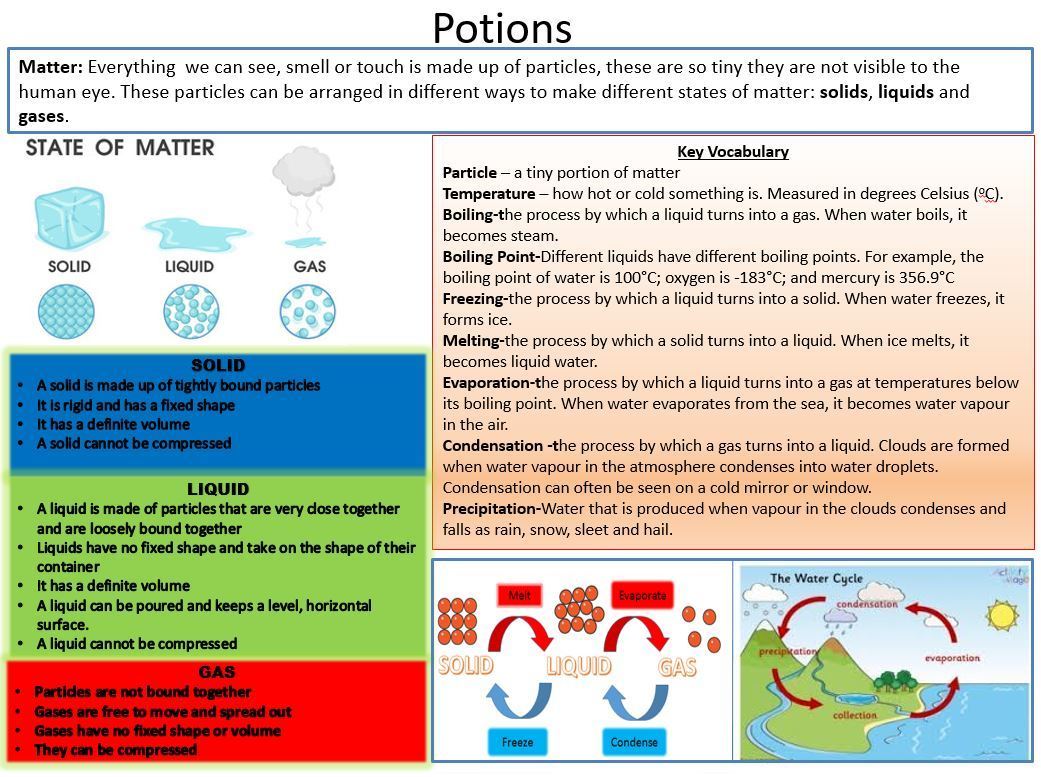 Spring 1
Autumn 2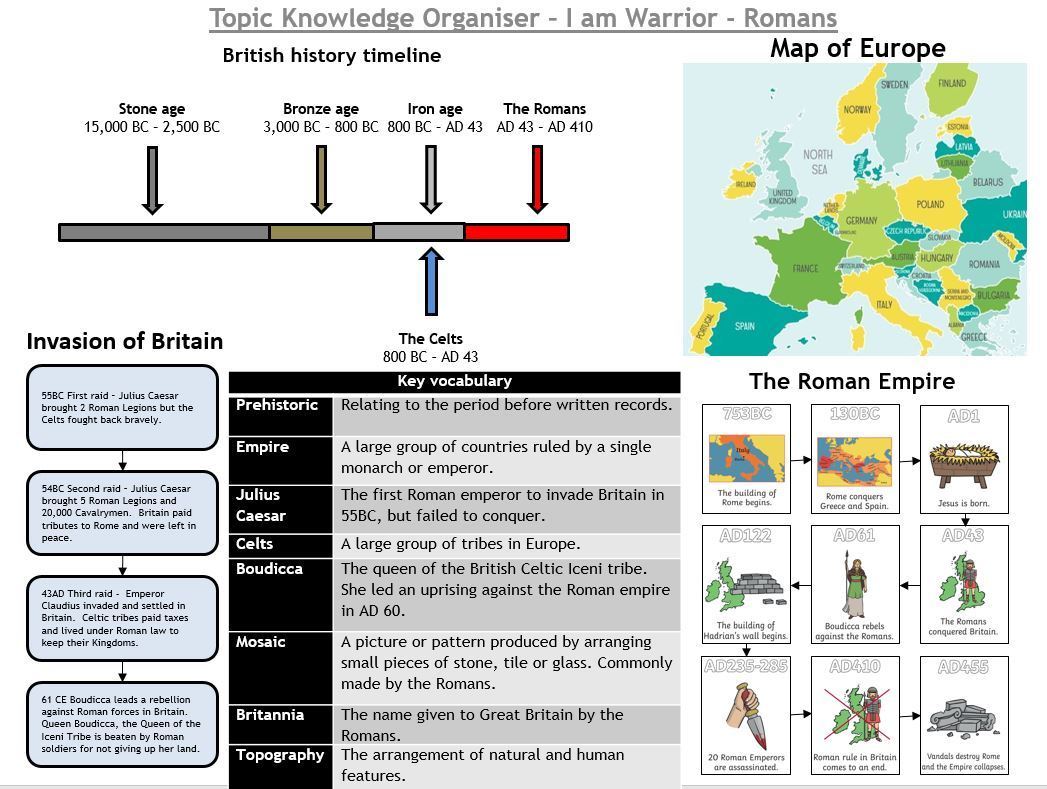 Autumn 1