Lions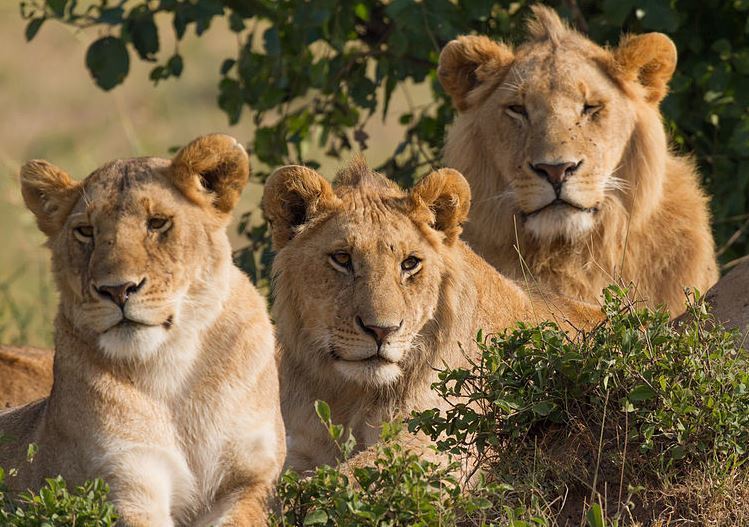 Autumn Term 1
Well, we've has a very busy and exciting half term in the Lions class!
The Lions have settled in well to life at junior school and we have been enjoying getting to know each other over the last 7 weeks! We kicked of year 3 with the topic of predators, which allowed us to explore the life of the animals that sit at the top of the food chain! We have learnt about what they eat, where they live and their physical characteristics.
In English, the Lions have written a recount of their day at the zoo using lots of time connectives and 2A sentences to describe what we saw. The lions have also began to edit their own writing using their pink pens!
In maths, we started the year learning about measurement and practised how to measure accurately. We have measured ourselves with string and put them in a jar so that at the end of the year, we can see how much we have grown! We are also very busy exploring our times tables and learning new songs to help us remember them!
In art, we have been practising our sketching skills and drawn our own self-portraits. We have also looked at Picasso's portraits and how we can copy and adapt them to make it our own.
We are looking forward to this half term's topic and the lead up to Christmas! We are practically trembling with excitement!
Autumn Term 2
It has been an incredibly busy half term in the Lions classroom! We had a fantastic start to our topic, 'Tremors' with a classroom that looked as if it was hit by an earthquake! From this, we investigated layers of the earth, tectonic plates, continents, volcanoes and so much more! We discussed what we would do during an earthquake and even have an earthquake drill from now and then!
In maths, the Lions have been exploring the 6 times tables and learnt a very catchy song to help us learn it! We have also learnt how to add two or three digit numbers together using the column method and used our mathematical knowledge to reason and explain how we found our answers.
In our 'Escape from Pompeii' topic in English we have written a news report about the great Mount Vesuvius! We included quotes, powerful verbs and adjectives and have expanded our sentence structure and vocabulary to make our writing even better.
It's been such a busy run up to Christmas, however, we have still made time to get into the Christmas spirit by looking after our elf, decorating our classroom and preparing for our very exciting carol concert! On the last day of term, we even received a letter from Santa and our very own Christmasaurus to look after!
We are looking forward to next term and continuing to work towards our pen licences and golden maths books! With another great topic in the New Year, I'm sure the children will find it very EGGCITING…
Spring Term 1
WOW! what a great start to a 2019! We have been incredibly busy and hardworking in the Lions classroom over the last 6 weeks! The Lions have had a great half term and are becoming a fantastic team.
We had a very yummy launch for our Scrumdidilyumptious topic- We tasted lots of exotic fruits and vegetables and discussed their taste and texture! Following this, we learnt all about a balanced diet and what our bodies need to function!
In English this term, we had a letter from the amazing SUPERTATO! He needed our help to tell the world about Evil Pea and his wicked deeds and tricks! We learnt how to punctuate speech and include this in our tales. We then edited our work ready to write up in our publishing books next term!
In maths, we have been practicing our 6 times tables! We are getting quicker and closer to answering a question in 5 seconds! We have also began our multiplication topic. Like the incredible mathematicians we are, we explore different ways to solve these calculations. We first looked at arrays and created an Array City on the studio wall! We then looked at repeated addition- but this took us sooo long and wasn't very efficient! So, we finally tried the grid method- which is much quicker. We are becoming fluent in this method and can multiply any 2 digit number by a 1 digit number!
For Art this term, we have studied Andy Goldwrothy. He is an artist that specialises in natural art, using leaves, twigs and stones etc. to make beautiful sculptures and pictures. We are going to replicate this next term on the field and have already started thinking about what we are going to create.
The next 7 weeks are going to be full of surprises but I have a feeling Evil Pea isn't quite finished with us yet!!! Is there a hero who could help these Year 3s in distress?!
Spring Term 2
Wow- what great half term we have had in the Lions classroom! Our topic was Heroes and Villains, so we looked at what qualities makes someone a hero. We then studied real life heroes, who changed the world, like Martin Luther King Jr and Rosa Parks. We were also very musical this term- we listened to all kinds of soundtracks that represented heroes and villains in our favourite films and had the chance to score and create our very own pieces of hero music.
At the start of the term, we had another letter from Supertato asking for our help! Miss Mean Green Bean was causing havoc at the Loughborough market and we needed to compose very grumpy complaint letters to the manager to get it to stop- and that we did!
In maths, we learnt all about fractions (using lots of cake of course!) We learnt what they were, how to add and subtract fractions, how to find fractions of an amount and how to find equivalent fractions! As well as this, we have been perfecting our times table recall and can now recall our 6 times tables facts in 5 seconds!
We are looking forward to next term and learning about the Stone Age in our Tribal Tales topic!
Summer Term 1
What great half term we have had in the Lions classroom! Our topic was Tribal Tales and we got stuck into our history lessons, learning about the Stone Age, the Bronze Age and the Iron Age. We learnt all about life in pre-historical Britain and used this knowledge in our writing.
In English, we have written a chronological report from a Stone Age person, outlining what a typical day in their life was like. We used our Alan Peat sentences to compare their lives to ours in 2019- they were VERY different!
In maths, we have investigated division and can now divide on a number line, with remainders. We have also been bopping along to our 9 times tables 90's mix!
We are looking forward to our last 6 weeks in Year 3 and exploring our new topic… Urban Pioneers!
Homework
Homework to be in by Wednesday 3rd July