Multiplication Mayhem
Learning times tables
It's important before learning any new times table to look at the table and work out what your child already knows, as they are never starting from scratch. Doing this will make the task seem less daunting. Using colour can also help. Repeating this during the learning process will highlight success as more and more facts 'turn green'.
Click on the owl

Oxford Owl

Top tips, videos, games, worksheets and books to help your child learn times tables.
Let get 'hands on'!
This is a great tool for learning tables and providing a visual prompt which will always be with your child during any test! For instructions about how to use your amazing hands to help remember your tables please check out year 3s explanation video.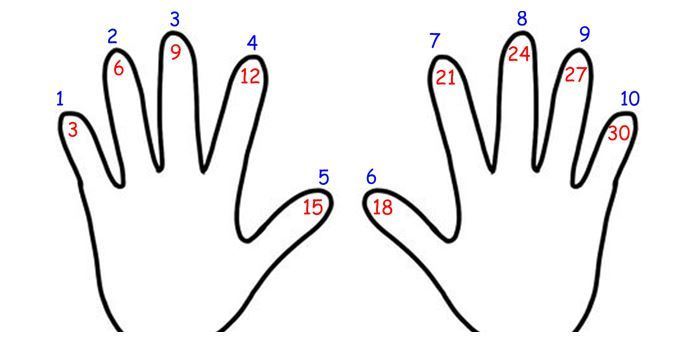 Playing computer games can also help us learn – follow the links and try some out!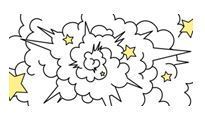 Playing games with brothers, sisters, mums, dads or grandparents – anyone who you can challenge to a times table tussle!
Fizz-Buzz
Good for: Groups

Duration: Flexible

Difficulty: Easy

Noise level: Quiet
This game is used to review a specific times table and can be played in a small group or with an entire class.
Choose a times table between 2 and 12.
Children play sitting or standing in a circle.
Instead of saying a multiple of the selected number, the student says "buzz."
For example, if "3" is chosen. The first player says "1," the next player says "2" and the next player says "buzz", instead of 3, the next player says "4," the next says "5," and the next "buzz" instead of 6 and so on until 36 (3 x 12) is reached.
If a player forgets to say buzz or says it at the wrong time, he or she is out.
To make this game more complicated you can introduce a second times table. Every multiple of this multiplication table needs to be replaced with the word "fizz". If 3 and 5 are chosen for example buzz is said for all multiple of 3 and fizz is said for all multiples of 5. For multiples of both the 3 and 5 times table e.g. 15 the player whose turn it is says, "fizz-buzz".
No materials needed.
Quick draw
Good for: Pairs

Duration: Flexible

Difficulty: Easy

Noise level: Noisy
Multiplications are generated using playing cards – two packs of cards in two piles, or a deck split into two piles. Both players turn a card from their pile at the same time, thus generating a multiplication calculation. The first player to call out the correct answer wins that round. The winner is the player who wins the most pairs of cards.
Popcorn
Good for: Any size group

Duration: Flexible

Difficulty: Easy

Noise level: Quiet
Children all stand up and only sit down when multiples of a given times table are called. For example if you are learning the 3 times table children will sit down if you call 6 or 18 but if you call 22 they will remain standing.
Bingo
Good for: Any size group

Duration: Flexible

Difficulty: Easy

Noise level: Quiet
Multiples are called and if the child has the calculation with that answer they need to cross it off. Award 'prizes' for a line and a full house. Keep a record of the calculations called and the answers so you can check winning bingo cards.
Fastest Brain in the west
Good for: pairs (great for sibling rivalry!)

Duration: Flexible

Difficulty: Easy

Noise level: Moderately noisy
There are two variations to this game: generating products and generating factors.
The pair starts a few paces away from each other with their backs to each other a caller shouts a calculation. The pair have a given number of steps (walking away) to think before turning and shooting their partner with their answer. You could do first to 10 right answers.
Two players stand back to back and are given a factor e.g. 6. A "caller" announces the product e.g. 30. The two players have to give the other factor from the pair. The answer would be 5. The pair again turn to shoot each other with their answer. Fastest answer wins. This is trickier and can be done as an extension to the first example of the game.
Flip Up
Good for: Pairs

Duration: Flexible

Difficulty: Easy

Noise level: Noisy
Students compete to see who can answer all of the problems correctly in the shortest amount of time.
Two students sit together facing each other.
One student holds the flash cards so the problem faces the other player.
The other students says the answer aloud and the student holding the card confirms the answer.
If the student is correct, the flash card is discarded.
If the student is incorrect, the card is returned to the deck.
The student continues until he or she has provided all of the correct answers and the students switch places.
Materials
Large flash cards
Timer
Other activities can also help to learn multiplication facts, they also look lovely displayed in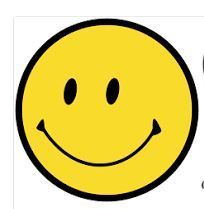 their bedroom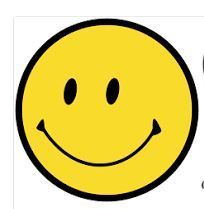 Draw Waldorf Multiplication Flowers
| | |
| --- | --- |
| | These are an artistic way to practice multiplication facts. To play: Start with the center of the flower and write any number 1-12 in the center. Next, draw 12 petals around the center, labelling them 1-12. Last, draw another 12 petals and write the product of the center number and the petal adjacent to the new petal. |
Make Arrays!
Arrays are perfect for helping students visualize multiplication problems.

Note: An array is a systematic arrangement of similar objects, usually in rows and columns. Using unusual objects helps the concept stick. Fun ideas to try: paper clips, pretzels, M&Ms, crayons, tiles, blocks, buttons, popcorn kernels, rice, washers, chocolate chips, pom-poms, cheese balls, jewels, Smarties, pennies, raisins, pistachios, lentils, counters, or Lego bricks. Check out this fun blog for more great ideas about teaching multiplication with arrays