Supporting Wellbeing
We recognise that the current situation can be unusual and deeply stressful for both our pupils and for adults at home.
To help, Sheffield Children's Hospital alongside CAMHS (the NHS' mental health service for young people) have produced this fantastic self-care kit for children. Click on the image to download this helpful resource.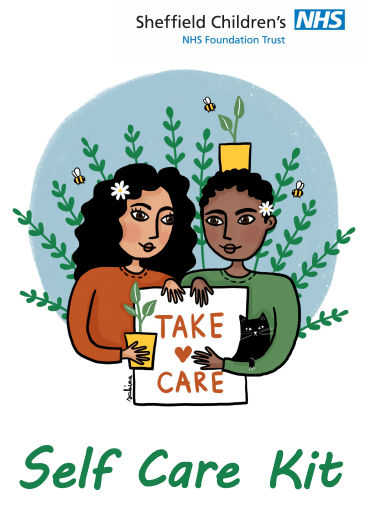 It contains helpful advice on how to deal with worries and concerns, as well as having some nice ideas for activities for children. It discusses keeping mentally healthy; encourages children to talk about their feelings; and also offers some useful ways to relax. It can be of particular use to children that have additional needs, who may be feeling anxious at the moment.
EPIC Calm Challenge
This month EPIC are launching the 'EPIC Calm Challenge'. Each day in April, we will post a relaxation activity. Your challenge is to have 1 calm moment a day!
We would love to see photos and videos of your calm moments. Please post these on Twitter using the #EPICcalm - you can also share these with the Ibstock Junior School twitter page, @IbstockJS.
Activities are for adults and children. We want to show families how easy it is to incorporate relaxation into daily routine, boost resilience and reduce anxiety.
Head over to https://twitter.com/EPIC_Wellbeing